I'm posted a fund raising auction on ebay for
Damon's Den Doberman Rescue.
It is for this.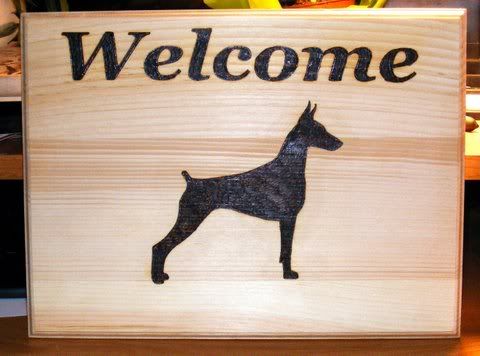 I can customize it with your last name, house number, or anything else you would like it to say. The options are only imited by space. :) It will be either stained or not depending on purchaser preference, clear coated, and I can paint the border any color you like.

You can bid on it here.

THANKS!